The first registered vaccine for COVID-19
NRCM - Ministry of Health Russia

Sputnik V is the world's 1'st registered vaccine based on a well-studied human adenoviral vector-based platform.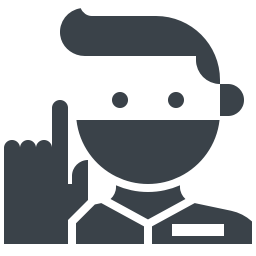 Sputnik V vaccine efficacy against severe cases of coronavirus is 100%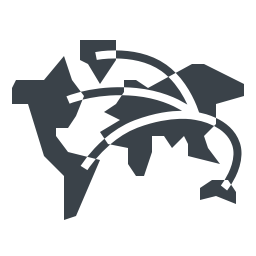 Ranks among top-10 candidate vaccines - World Health Organization's (WHO) list

Ongoing Sputnik V post-registration clinical trial in Russia involves 40,000 volunteers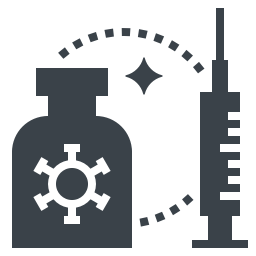 Requests for more than 1.2 billion doses of the Sputnik V vaccine
Ministry of Health Russian Federation

Vaccination of Humans to prevent coronavirus infections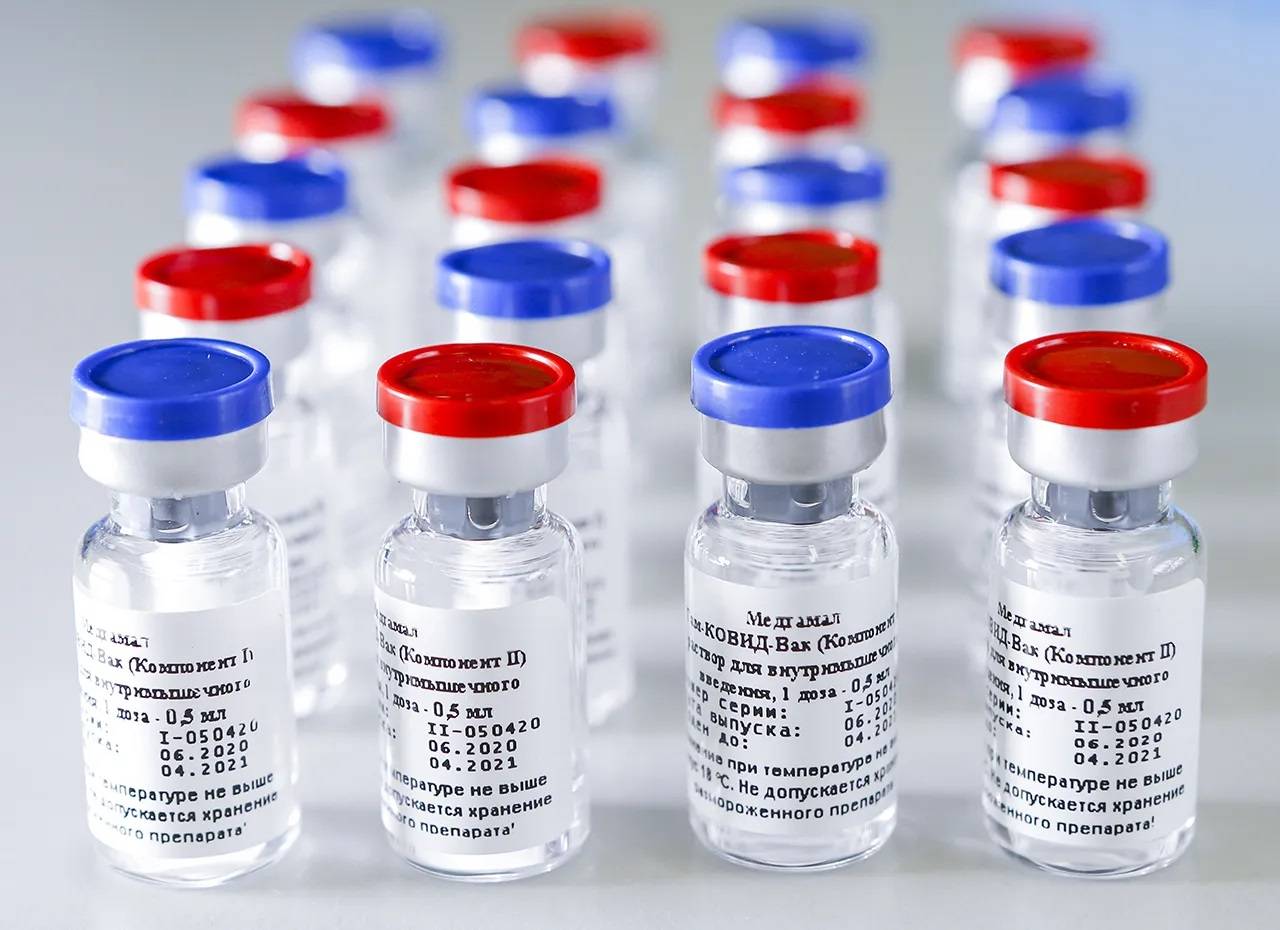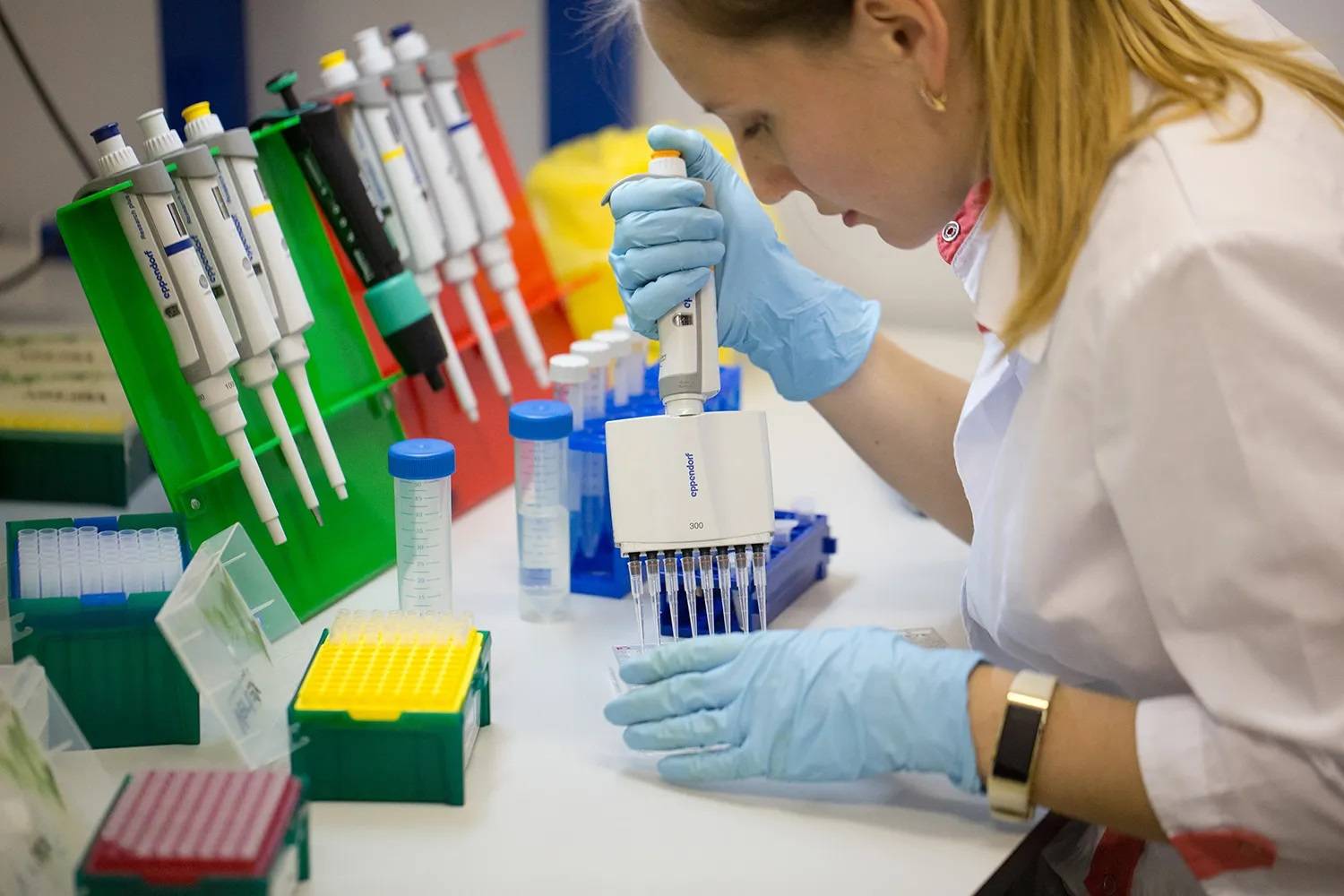 After the start of the COVID-19 pandemic Russian researchers extracted a fragment of genetic material from novel coronavirus SARS-COV-2, which codes information about the structure of the spike S-protein, which forms the virus' "crown" and is responsible for connection with human cells. They inserted it into a familiar adenovirus vector for delivery into a human cell creating the world's first COVID-19 vaccine.
In order to ensure lasting immunity Russian scientists came up with a breakthrough idea to use two different types of adenovirus vectors (rAd26 and rAd5) for the first and second vaccination, boosting the effect of the vaccine.
The use of human adenoviruses as vectors is safe because these viruses, which cause the common cold, are not novel and have been around for thousands of years.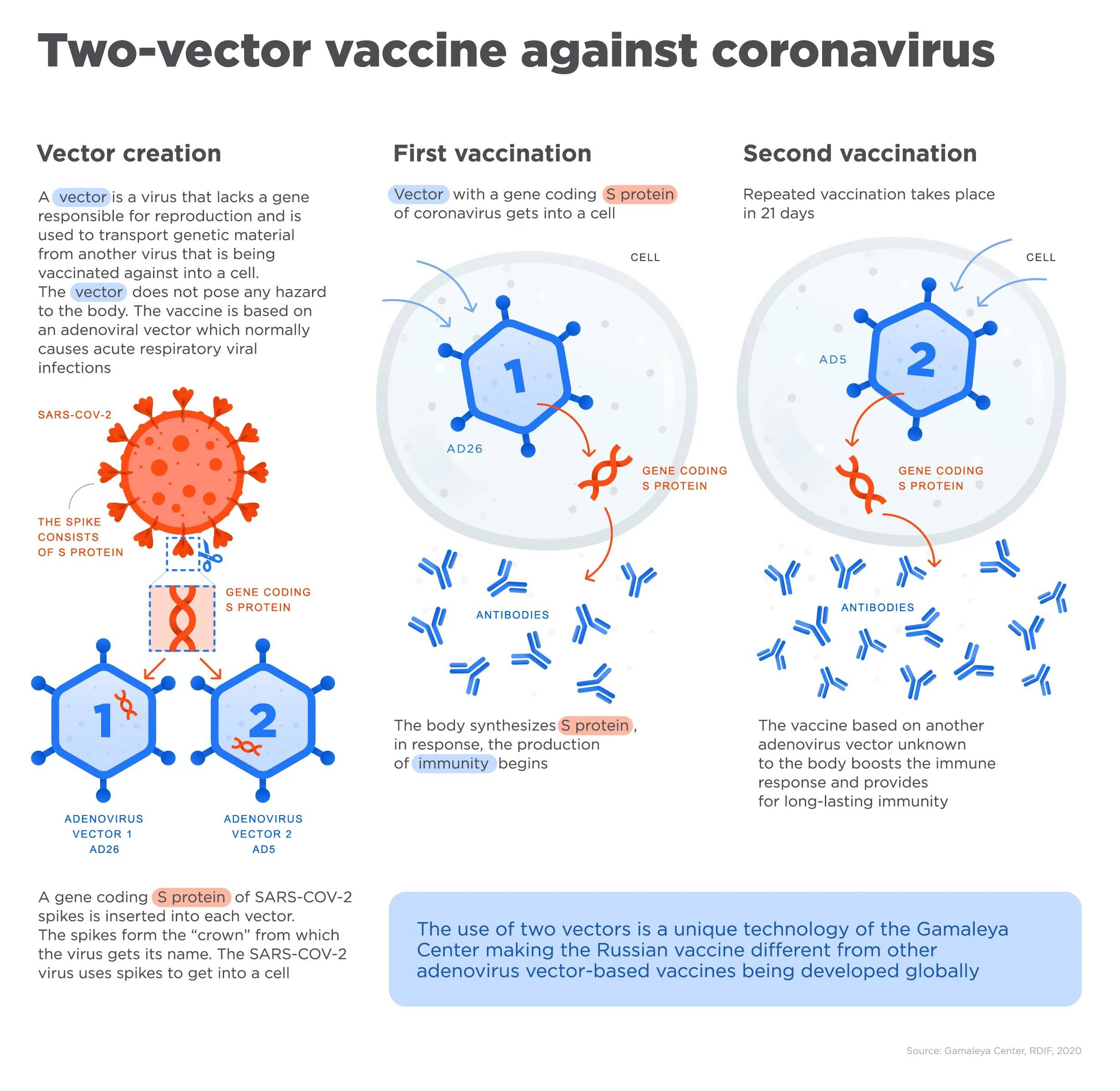 One of the largest global vaccine surveys in 11 countries and 1-st in the Middle East and Southeast Asia
" The results of clinical trials of the Russian vaccine Sputnik V have demonstrated impressive results, which have now been recognized by the international medical community. The vaccine has been shown to be safe and effective with no serious side effects identified and uses a proven platform based on human adenoviral vectors, which is currently the safest mechanism for introducing the genetic code of the virus spike into the human body. This approach has been thoroughly studied not only in Russia but also internationally. Russia has a long and successful track record developing vaccines and remains a global leader in this field. We hope that the vaccine will soon become available across the world to help stop the devastating pandemic and enable people to return to normal life. "
Vice President of the British Red Cross, Vice President of the International Medical Sciences Academy
"The two studies by Logunov and colleagues have several strengths. First, adenoviruses are ubiquitous, so humans might not be immunologically naive. A second strength is the threshold for neutralisation used in the two studies. A third strength is that the vaccine, similar to other before it, induced broad immune responses. Although not specifically discussed, the results imply a T-helper1-cell-weighted response that might be important for vaccine safety, potentially reducing the risk of antibodydependent enhanced disease. A fourth strength was development of two vaccine formulations, frozen and lyophilised. A lyophilised formulation could mean stability within the existing global vaccine refrigerated cold chain that is needed to maintain vaccine efficacy from factory to recipient, a hurdle other vaccines are yet to address. Although more costly to produce at scale, product stability will maximise reach in remote terrain, a must if universal and equitable coverage is to be achieved."
International Vaccine Access Center, Johns Hopkins Bloomberg School of Public Health, USA
"There are features that make Sputnik V a promising candidate. The idea of using two different adenoviruses as vector is superior over many vaccines in the frontline. Generally, the immune system perceive the vector proteins as antigen similar to the S protein of SARS-CoV-2, so it elicit immune response against those proteins as well. If people are reimmunized (as second dose or repeated vaccine), the pre-existing immunity can compromise the efficacy of second vaccine dose. Using a vector of different nature, as is the in Sputnik V, will avoid this problem."
Lecturer in Molecular Virology at the Lancaster University
"The data on the Russian vaccine studies reported in the Lancet are encouraging - demonstrating the safety and immunogenicity of the adenovirus-based COVID-19 vaccines."
Professor of Microbial Pathogenesis, London School of Hygiene & Tropical Medicine
frequently asked questions

When will mass production of the Russian vaccine start?
The plan is to ramp up the vaccine production by the end of 2020 in Russia and globally.
Will the vaccine be available in other countries?
Over 30 countries had expressed interest in obtaining the Sputnik V, including UAE, Saudi Arabia, Indonesia, Philippines, Brazil, Mexico, and India.
When will Russia provide full scientific data behind the vaccine?
A scientific article on the results of Phase I-II clinical trials of the vaccine was published in one of the world's most respected medical journals The Lancet in September.
How can I become a volunteer in clinical trials?
The ongoing Sputnik V post-registration clinical trials involve more than 44,000 people in Russia, the United Arab Emirates (UAE), India, Venezuela and Belarus. More countries expressed interest in carrying out clinical trials of Sputnik V.
When will the vaccine be available?
Russia is launching mass production of Sputnik V using multiple production sites within the country primarily for domestic use. Our partners outside Russia will produce the Sputnik V vaccine for use internationally.
When will trials begin in my country?
Sputnik V post-registration clinical trials involved over 44,000 people in Russia, the United Arab Emirates (UAE), India, Venezuela and Belarus. More countries expressed interest in carrying out clinical trial of Sputnik V. The start dates for clinical trials will be announced separately for each country.
What will be the price of Sputnik V vaccine?
The price for individual countries will be defined by factors such as production costs and logistics. In many countries, for example in Russia, vaccination costs will be covered by national health insurance programs. The price will be competitive as making huge profits on the vaccine is not our intention.
How can I get/purchase the vaccine?
DIIAH Medical Surgical Instruments Trading LLC
Single Business Tower Office 201, Sheikh Zayed RoadBusiness Bay,
Dubai, United Arab Emirates