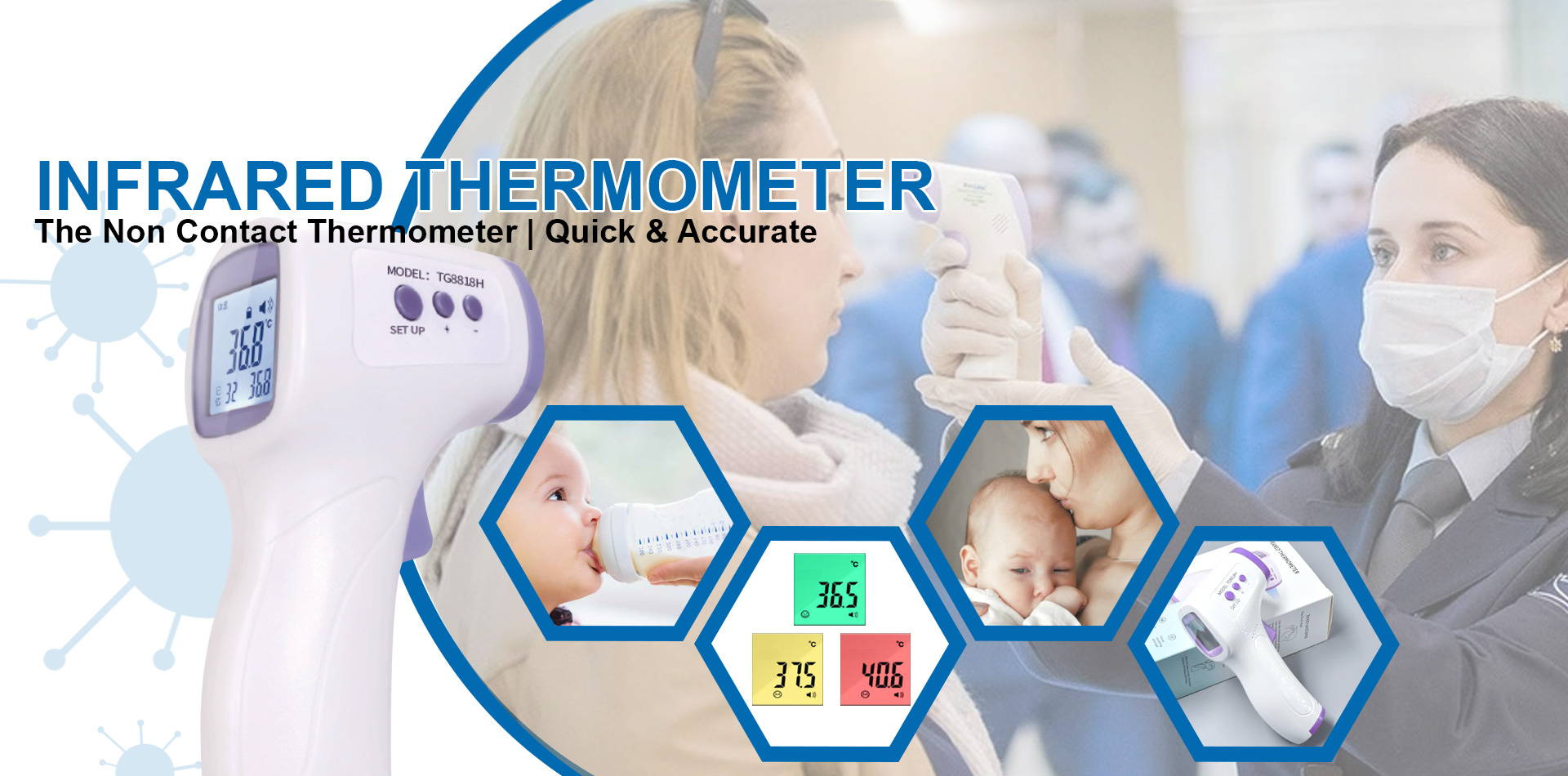 Digital Forehead Thermometer Infrared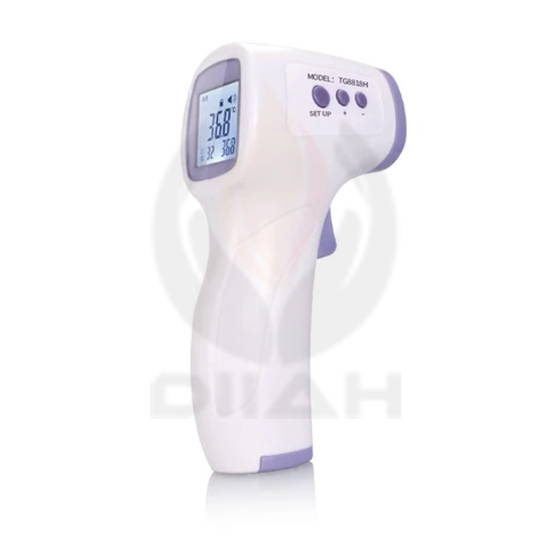 Using high-Precision infrared sensor
Strong adaptability to ambient temperature
Automatically save the last measured value
Large LCD screen with high brightness backlight
Two temperature units of Celsius and Fahrenheit can be selected
Automatic shutdown to save power and energy
One-click measurement, one-click check memory
Multiple sets of memory: It can store 30 sets of measurement data for analysis and comparison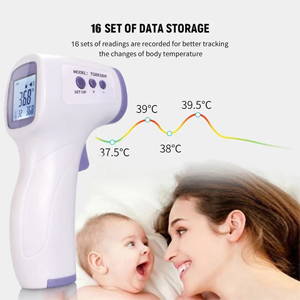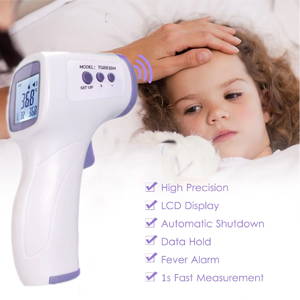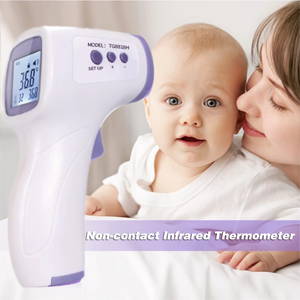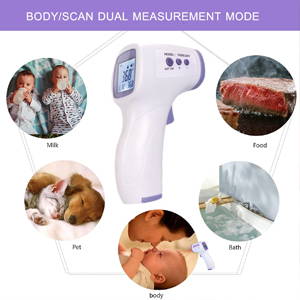 Digital Forehead Thermometer Infrared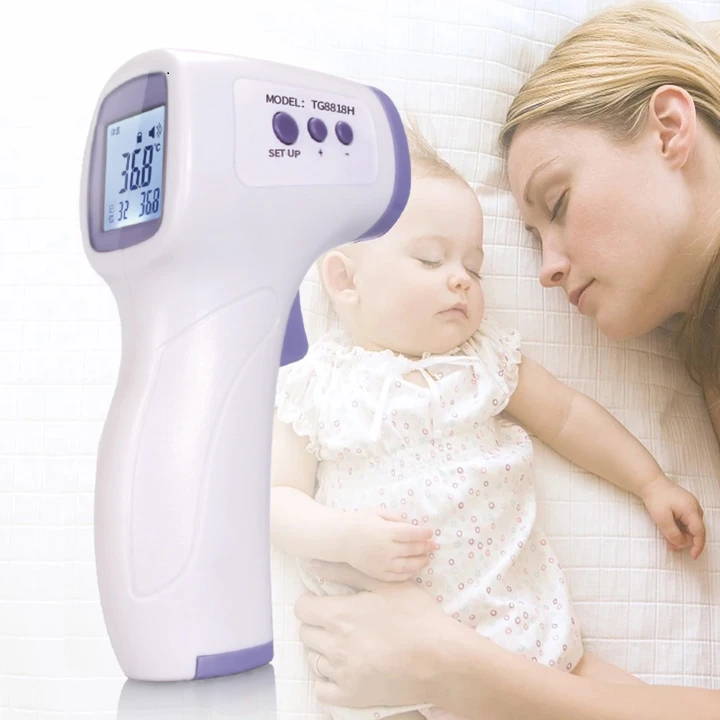 This product measures human body temperature by collecting infrared thermal radiation from human forehead. User only needs to point the probe at the forehead and press ON/SCAN Button to measure the body temperature. It widely used in schools, customs, hospitals, homes.
It is a second-class medical device, which belongs to the internal power supply equipment, type B application part, and the liquid-proof level is ordinary equipment. It cannot be used in the presence of flammable anesthetic gas and air, oxygen or nitrous oxide.
Scope of application: display the body temperature of the measured object by measuring the heat radiation of the forehead.

Any object will release infrared radiation energy, and its surface temperature directly determines the size and wavelength of the radiation energy. Based on this principle, this product uses a high-precision infrared sensor that is specifically used to detect the human body emitting infrared radiation with a wavelength of 5-14 um, and accurately measures the human body temperature through accurate calculations and various compensation corrections.

The following specification of Digital Forehead Thermometer Infrared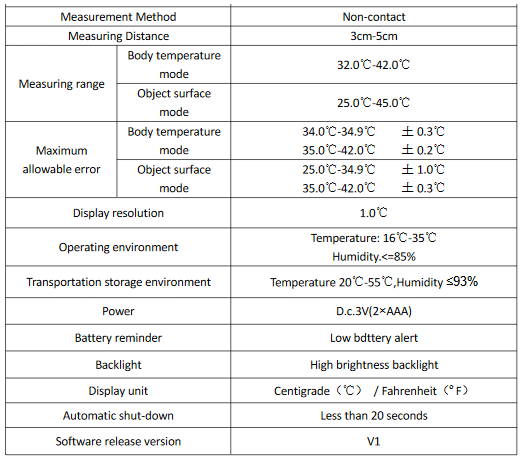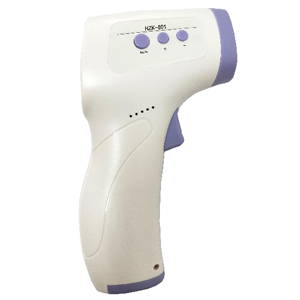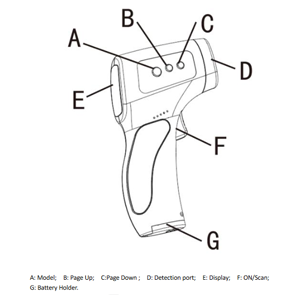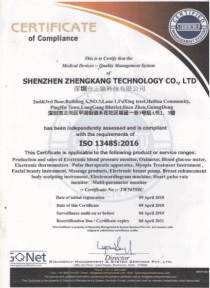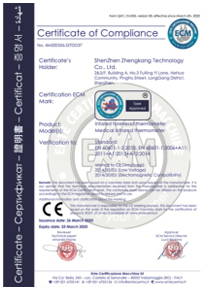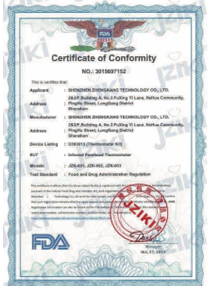 FOR INQUIRIES
(Please fill-up the Form)