3M - N95

Respirator 8210

Mask
3M - N95 Respirator 8210 Mask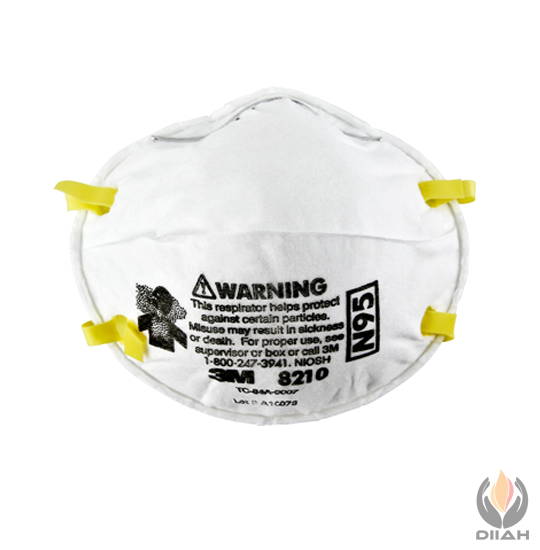 NIOSH approved N95 rating
Adjustable nose clip
Nose foam
Ultrasonically welded headbands

Particulate Respirator and Surgical Mask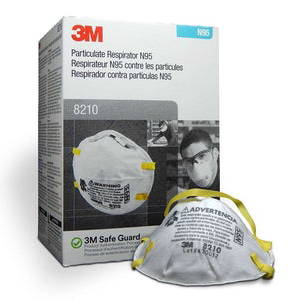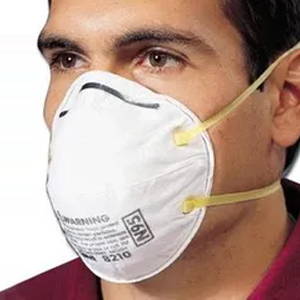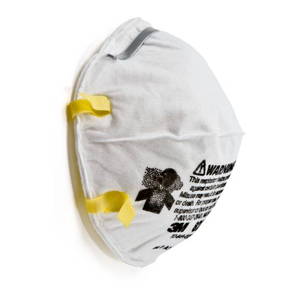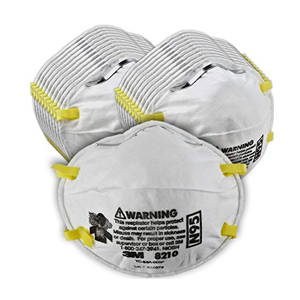 3M - N95 Respirator 8210 Mask
3M™ Particulate Respirator 8210, N95 is a disposable particulate respirator that is designed to help provide reliable respiratory protection of at least 95 percent filtration efficiency against certain non-oil based particles. This respirator is designed for use for particles such as those from grinding, sanding, sweeping, sawing, bagging, or other dusty operations. This respirator can also help reduce inhalation exposures to certain airborne biological particles (examples: mold, Bacillus anthracis, Mycobacterium tuberculosis), but cannot eliminate the risk of contracting infection, illness, or disease. The respirator incorporates 3M's proprietary technology with advanced electrostatically charged microfiber filter media designed for ease of breathing. This respirator is compatible with a variety of protective eyewear and hearing protection.
This particulate respirator is NIOSH (National Institute for Occupational Safety and Health) approved for environments containing certain non-oil based particles and provides at least 95 percent filter efficiency.
Breathing hazardous particles can pose a risk to your health. NIOSH, a Federal government regulatory agency, has tested and approved the 3M Particulate Respirator 8210, which is designed to help reduce exposure to certain airborne particles.
The following materials are used in the production of 8210 respirators: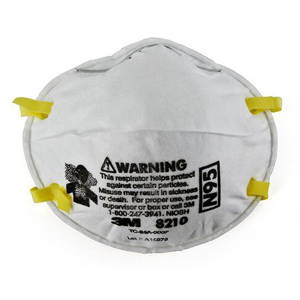 Straps – Thermoplastic Elastomer


Nose Clip – Aluminum


Nose foam - Polyurethane


Filter – Polypropylene


Shell – Polyester


Coverweb - Polyester


This respirator contains no componentsmade from natural rubber latex


Approximate weight of product: 0.35 oz.
NIOSH approved N95 particulate respirator


Meets NIOSH 42 CFR 84 N95 requirements for a minimum 95% filtration efficiency against solid and liquid aerosols that do not contain oil.


NIOSH approval number: TC-84A-0007


Assigned Protection Factor (APF 10) per US OSHA and Canada CSA


Use for solid particulates and liquid mists in concentrations not exceeding 10X PEL/OEL


Always follow User Instructions and use in manners as indicated


DO NOT use for gases and vapors, oil aerosols, asbestos, arsenic, cadmium, lead, 4,4-methylene dianiline (MDA), or abrasive blasting


DO NOT use for particulate concentrations exceeding 10X PEL/OEL


DO NOT use in any manner not indicated in the User Instructions

Must be followed each time the respirator is worn. Beforefitting device, ensure hands are clean.
See Figure 1 below.

All respirator components should be inspected for damageprior to each use.

Cup respirator in one hand with nosepiece at fingertips,allow headbands to hang freely below hand.


Hold respirator under chin, with nosepiece up.


Locate the upper strap across the crown of the head andthe lower strap below the ears.


Straps must not be twisted.


Using both hands, mould noseclip to the shape of the noseto ensure a close fit and good seal. Pinching the noseclipusing only one hand may result in less effective respiratorperformance.


The seal of the respirator on the face should be fit-checkedbefore entering the workplace.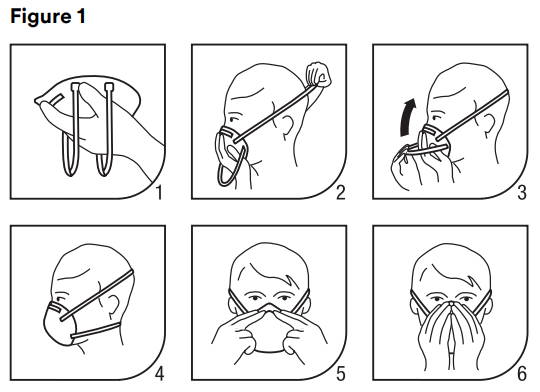 Warnings and Use Limitations
Always be sure that the complete product is:
Replace the respirator when it becomesdirty, damaged, or difficult to breathethrough.
This respirator helps reduce exposures tocertain airborne contaminants. Before use,the wearer must read and understand theUser Instructions provided as a part of theproduct packaging. Follow all localregulations. In the U.S., a written respiratoryprotection program must be implementedmeeting all the requirements of OSHA1910.134, including training, fit testing andmedical evaluation. In Canada, CSA standardZ94.4 requirements must be met and/orrequirements of the applicable jurisdiction,as appropriate. Misuse may result insickness or death. For correct use, consultsupervisor and the User Instructions or call3M PSD Technical Service in USA at 1-800-243-4630 and in Canada at 1-800-267-4414.
Storage and Transportation
5 years from the date of manufacture
Use By date on box in MM/YYYY format
Store respirators in the originalpackaging, away from contaminatedareas, dust, sunlight, extremetemperatures, excessive moisture, anddamaging chemicals
Store in temperatures between -4°F(-20°C) and +86°F (+30°C) and notexceeding 80% RH

.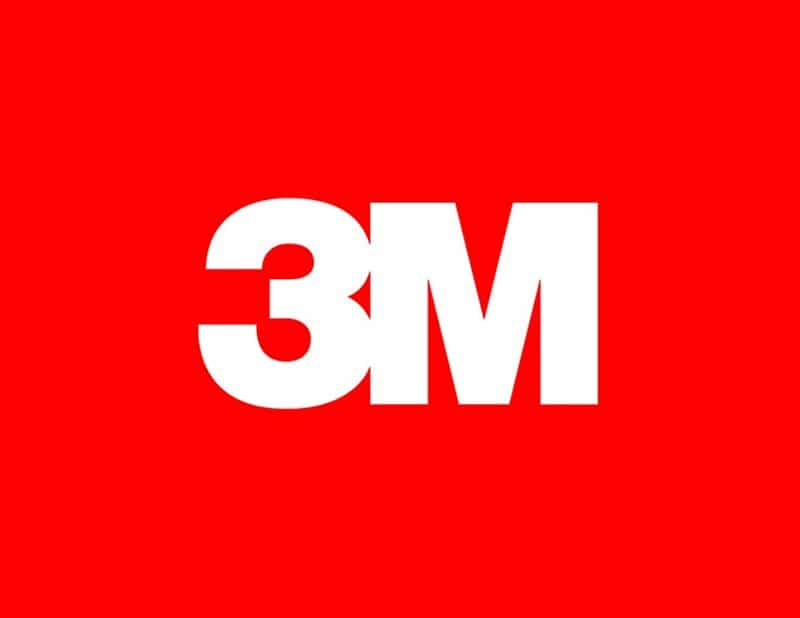 FOR INQUIRIES
(Please fill-up the Form)